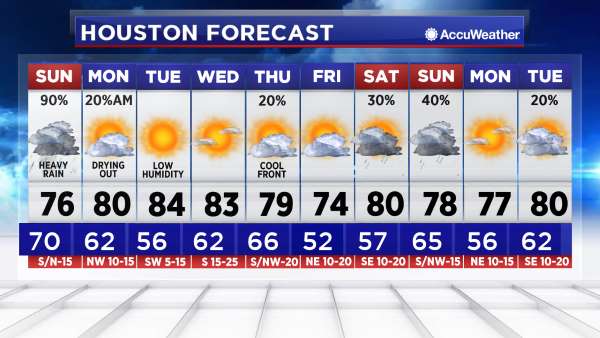 Well the weather forecasters at the NOAA weather prediction center are forecasting a warm, or maybe very warm January for southeast Texas. I hope they are right, unlike December, where temperatures felt much colder than average. Houston had many days were the high temperature didn't even get to 50 degrees this December. Although, surprisingly the low temperature hasn't gotten below freezing yet, up through December 10, the lowest temperature that my Kestral recorded was 33 degrees. I still haven't had a chance to check the lowest temperatures for the rest of December, past December 10th, but my brother said that he saw a inch layer of ice on my cars windshield a couple of days ago, so I guess the temperature must have gotten to, or below freezing.
I am tired of this cold weather and am looking forward to a at least cool week. I am hoping that we are going to have a warm January, but I hope that once it gets warm, it stays warm becuase I don't like it when the temperature goes from warm to cold, warm to cold, like it usually does in Houston during the winter. I'd rather it stay cool and then become cold, so that way I am not that surprised by it.
Anyway looking forward to a cool week and hoping for a warm January and rest of next year, but I guess we'll just have to wait and see!